These resources were originally published by MPN Cancer Connection here.
Resources
One of the first recommendations for the newly diagnosed is to see an MPN Specialist. This also applies to patients who have never seen an MPN Specialist. Financial difficulties can make this a difficult task. Before you begin treatment, patients and caregivers should meet with a financial counselor at the facility providing treatment. The counselor will assist in determining coverage and estimate out of pocket expenses. You might also consider an Oncology Nurse Navigator who helps provide support services, coordinates elements of care and helps you learn about additional cancer resources.
Co-pay and Medication Assistance
---

Patient Access Network Foundation
The Patient Access Network (PAN) Foundation is an independent, national 501 (c)(3) organization dedicated to helping federally and commercially insured people living with life-threatening, chronic and rare diseases with the out-of-pocket costs for their prescribed medications. Since its founding in 2004, PAN has provided nearly 1 million underinsured patients with over $3 billion in financial assistance, through close to 70 disease-specific programs.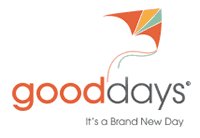 Good Days (formerly Chronic Disease Fund)
Good Days works directly with pharmacies and doctors to pay for patients' out-of-pocket expenses for medicines, including Pegasys and Jakafi.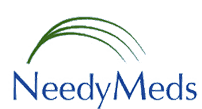 NeedyMeds
NeedyMeds is a nationwide non-profit that has information on pharmaceutical patient assistance programs, copay programs, and other types of financial aid for those having difficulty paying for medications, durable medical equipment, and healthcare costs.
---

IncyteCares
IncyteCares (Connecting to Access, Reimbursement, Education, and Support) is a program designed to offer ongoing support and resources during treatment with Jakafi.

Genentech Access Solutions
(Manufacturer of Pegasys) Access Solutions offers access and reimbursement resources and help for qualified uninsured or underinsured patients through the Genentech® Access to Care Foundation (GATCF).

Nationwide Prescription Connection
Connects patients with the best medication program for them.
---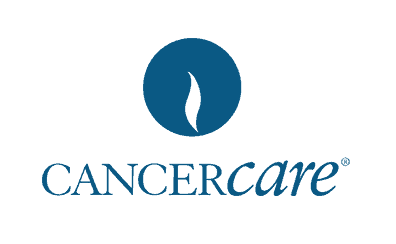 CancerCare Co-Pay Assistance Foundation
CancerCare Co-Payment Assistance Foundation (CCAF) is a nonprofit organization dedicated to helping you afford your co-payments for chemotherapy and targeted treatment drugs.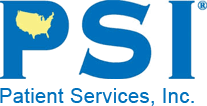 Patient Services, Inc. (PSI)
PSI is a national non-profit organization whose caring staff is committed to supporting people with expensive chronic illnesses and conditions through locating solutions with health insurance and assisting with premiums and prescription copayments to facilitate positive health and well-being.

Rx Outreach
A non-profit pharmacy whose mission is to provide affordable medications.
---

Patient Advocate Foundation Co-Pay Relief Program
PAF Co-Pay Relief (CPR) provides direct financial assistance to qualified patients, assisting them with prescription drug co-payments their insurance requires relative to their diagnosis. CPR call counselors work directly with the patient as well as with the provider of care to obtain necessary medical, insurance and income information to advance the application in an expeditious manner.

HealthWell Foundation
The HealthWell Foundation provides financial assistance to eligible individuals to cover coinsurance, copayments, health care premiums and deductibles for certain medications and therapies. If you've been prescribed a medication and your insurance company covers it, but you still cannot afford the coinsurance or copayment required, they may be able to assist you by paying for part of your costs associated with the medication. Also, if you are eligible for health insurance, but cannot afford the insurance premium, they may be able to assist with your insurance premium.

Partnership for Prescription Assistance
Their mission is to increase awareness of patient assistance programs and boost enrollment of those who are eligible. They offer a single point of access to more than 475 public and private programs, including nearly 200 offered by biopharmaceutical companies.
MPN Websites
Research and learn about your MPN, as you are your own best advocate. The following organizations are solid research websites.
---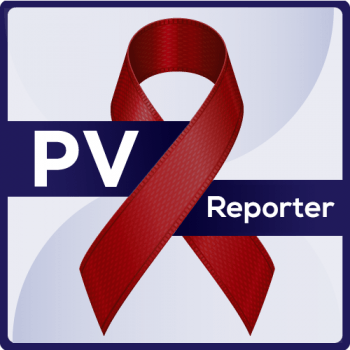 PV Reporter
PV Reporter was created to provide "easy access" to pertinent information on Polycythemia Vera (PV), Essential Thrombocythemia (ET) and Myelofibrosis (MF).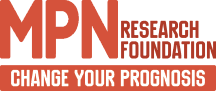 MPN Research Foundation
Partner. Advocate. Friend. At the MPN Research Foundation, we're committed to standing with you in the fight against polythemia vera (PV), essential thrombocythemia (ET) and myelofibrosis (MF) – the group of blood cancers collectively known as myeloproliferative neoplasms.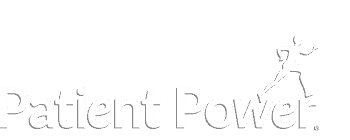 Patient Power
Patient Power interviews clinicians and researchers, sharing videos on line, providing patients access to the latest MPN information in the comfort of their home.
---

MPN Advocacy & Education and Education International
MPN Advocacy and Education International is dedicated to providing the knowledge, support, and resources patients will need as they adjust to living with an MPN through educational symposia in several cities each year, website access, free webcasts of each program, collateral materials, and direction to people, resources and other organizations that can help.

MPN Voice
MPN Voice's mission is to provide clear and accurate information and emotional support to everyone who has been diagnosed with a myeloproliferative neoplasm (MPN)

The MPD Research Consortium
A National Cancer Institute supported project involving 50 International MPN Centers in the United States, Canada, Europe and Israel. It is a resource for both patients and physicians focusing on advancing the science and therapy of MPN.
---

MPN Education Foundation
The Foundation is a non-profit organization run by volunteer MPN patients. They promote cooperation in the scientific community to accelerate research and help advocate for patients and caregivers. Every 2 years, they hold an MPN Patient Conference with Mayo Clinic Scottsdale in February. Formed an online education and support list for patients, families and researchers, MPN-NET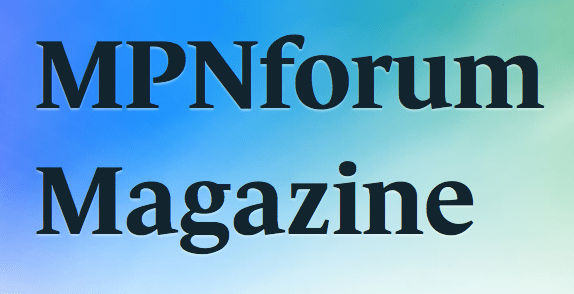 MPNforum Magazine
MPNforum Magazine is an open source online publication managed and staffed by patients and caregivers with the volunteer participation of scientists, hematologists, and healthcare providers. A timely source of scientific information, news articles, patient stories and more.

The Fleischman Lab
Dedicated to understanding the pathogenesis of MPN in order to improve treatments for this disease.
---

Leukemia & Lymphoma Society
LLS exists to find cures and ensure access to treatments for blood cancer patients. They are the voice for all blood cancer patients and work to ensure access to treatment. LLS is the leading source of free, highly specialized blood cancer information, education and support for patients, survivors, families and healthcare professionals

NORD (National Organization for Rare Disorders)
The National Organization for Rare Disorders is committed to the identification, treatment and cure of rare disorders through education, advocacy, research and patient services.

Patient Empowerment Network
To fortify the health care consumer with the knowledge and tools to feel more confident playing a central role in decisions that affect their health, putting them more in control of their health and health care.
---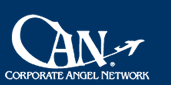 Corporate Angel Network, Inc. (CAN)
Corporate Angel Network is the only charitable organization in the United States whose sole mission is to help cancer patients access the best possible treatment for their specific type of cancer by arranging free travel to treatment across the country using empty seats on corporate jets.
National Patient Travel Center
The purpose of the National Patient Travel Center is to ensure that no financially-needy patient is denied access to distant specialized medical evaluation, diagnosis or treatment for lack of a means of long-distance medical transportation.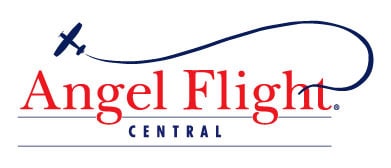 Angel Flight Central (AFC)
A volunteer non-profit organization whose mission it is to "Serve people in need by arranging charitable flights for health care or other humanitarian purposes." AFC volunteers and supporters throughout the Midwest have made possible over 20,000 flights "free of charge" covering over 8 million miles.

Air Care Alliance (ACA)
Provides a listing of nonprofit organizations, nationwide, that fly patients to treatments at no charge.
---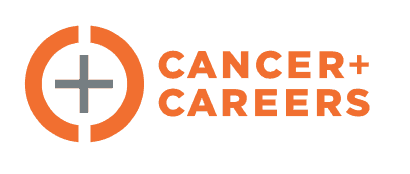 Cancer + Careers
One of the broadest resource databases for cancer patients we have seen. Covering support services, employment, legal, insurance, financial, transportation, personal care, nutrition and more. Be sure to click on "view all" under each category and browse the entire site for a wealth of information.

Wind River Cancer Wellness Retreats & Programs
Finding information can be difficult and time-consuming.  To help make it easier for cancer survivors and their families, Wind River has gathered links to various resources that you may find helpful.
---

Disability.gov
If a patient is likely to be unable to work for 12 months while undergoing treatment, applying for Social Security Disability may be an option. The site connects people with disabilities, their families and caregivers to numerous helpful resources on a variety of topics.

Benefits.gov
For US citizens:  This official government website helps citizens navigate federal and state resources for which they may be eligible.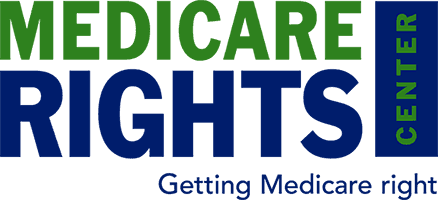 Medicare Rights Center
The largest independent source of health care information and assistance in the United States for people with Medicare.
https://powerfulpatients.org/wp-content/uploads/2-3.png
600
600
PEN Editorial Staff
https://powerfulpatients.org/wp-content/uploads/New-Logo-300x126.png
PEN Editorial Staff
2019-09-27 16:43:42
2022-11-08 14:01:46
MPN Resources